Rent motorcycle in Milan
Italy
Austria
France
Germany
Italy
Portugal
Spain
Milan
Alghero
Amalfi
Bergamo
Bologna
Cagliari
Florence
Forte dei Marmi
Lake Como
Milan
Naples
Olbia
Palermo
Porto Cervo
Rimini
Rome
San Remo
Sardinia
Sicily
Sorrento
Turin
Tuscany
Venice
Verona
Vicenza
BookYourMoto connects You with all suppliers in Milan
We have collected offers from all suppliers in Milan. Now you have the opportunity in a convenient way to compare offers and conditions of rental and choose the best. Then you can make an online reservation directly on our site.
Everything else we do ourselves. We will contact the supplier, give all the information. Let you know where to pick up the bike. The prices on our website are lower or equal to the prices of the final supplier. Just try how it works.
Available

motorcycles in Milan
Vespa 125
From
41€ per day
BMW G310GS
From
43€ per day
BMW G310R
From
43€ per day
BMW C400X
From
44€ per day
BMW C650GT
From
44€ per day
How

we work

Select desired city and rental period in the form above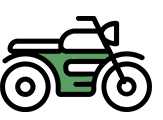 Compare all suppliers offers in Milan. Choose the best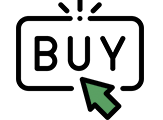 Book online using friendly interface at prices lower than the supplier
Available

moto brands in Milan
Motorcycles

in Milan

Milan - an amazing city, known all over the world as the capital of fashion. However, its splendor goes far beyond the designers' imagination displayed on fashion shows. Many travelers visit:
Milan Cathedral, a Gothic, white marble beauty;
La Scala - the opera house built in 1778;
Parko Sempione – park in the old town designed as an English garden in a romantic style, reaching as far back as 1893;
Porta Nuova - one of the main city gates;
Pirelli tower – a skyscraper, which used to be the second highest in Italy.
Renting a motorcycle in Milan will help you to see all the interesting places that you have planned in one day. Enjoy the agility, speed, and adrenalin when driving a two-wheeled friend - use our BookYourMoto service to chose a suitable model on the best conditions.
What motorcycles for hire do we offer?
There are multiple choices in our catalog from diverse suppliers. The system automatically finds the models available in your city. We offer:
sports, off-road, classic or compact bikes;
BMW C650 GT, Ducati Scrambler, Moto Guzzi Griso and others;
standard motorcycles or maneuver scooters;
designed for comfort or high speed;
capacity from 60 to 193 horsepower.
If you are at a lost between the choices, write to our manager and tell us about your needs. He will explain about all the suitable models, offer to compare their characteristics, and help you to chose the ideal bike.
Why you should rent a motorcycle in Milan with us?
Booking with us is much easier than booking on the spot. The system automatically searches for the best offers available from all the suppliers. Our prices are equal or lower than what the providers will charge you on the spot.
We are more reliable. We allow online registration – to book you need to fill out a form on our website and confirm the reservation. You can cancel the order on the same site as well. Our managers work round the clock so you can get qualified help 24/7.
We are safer than others. On the list of our partners you will only find reliable companies with a good reputation. Before signing the contract and adding the vendor to the database, we carefully check their documents and read reviews from their clients.
To rent a motorcycle or scooter in Milan, write us directly or fill out the online order form. Confirm the reservation and enjoy a comfortable journey!
Start

motorcycle search in Milan

Italy

Austria

France

Germany

Italy

Portugal

Spain

Milan

Alghero

Amalfi

Bergamo

Bologna

Cagliari

Florence

Forte dei Marmi

Lake Como

Milan

Naples

Olbia

Palermo

Porto Cervo

Rimini

Rome

San Remo

Sardinia

Sicily

Sorrento

Turin

Tuscany

Venice

Verona

Vicenza